MOISTURE BARRIER INSTALLATION
Moisture Barrier Installation
In fact, many New Zealand houses would benefit from moisture barrier (vapour barrier) installations. For the temperature problem, heating and insulation are the obvious solutions. When it comes to dampness, on the other hand, a lack of ventilation and moisture coming from the ground should be high on the list of priorities.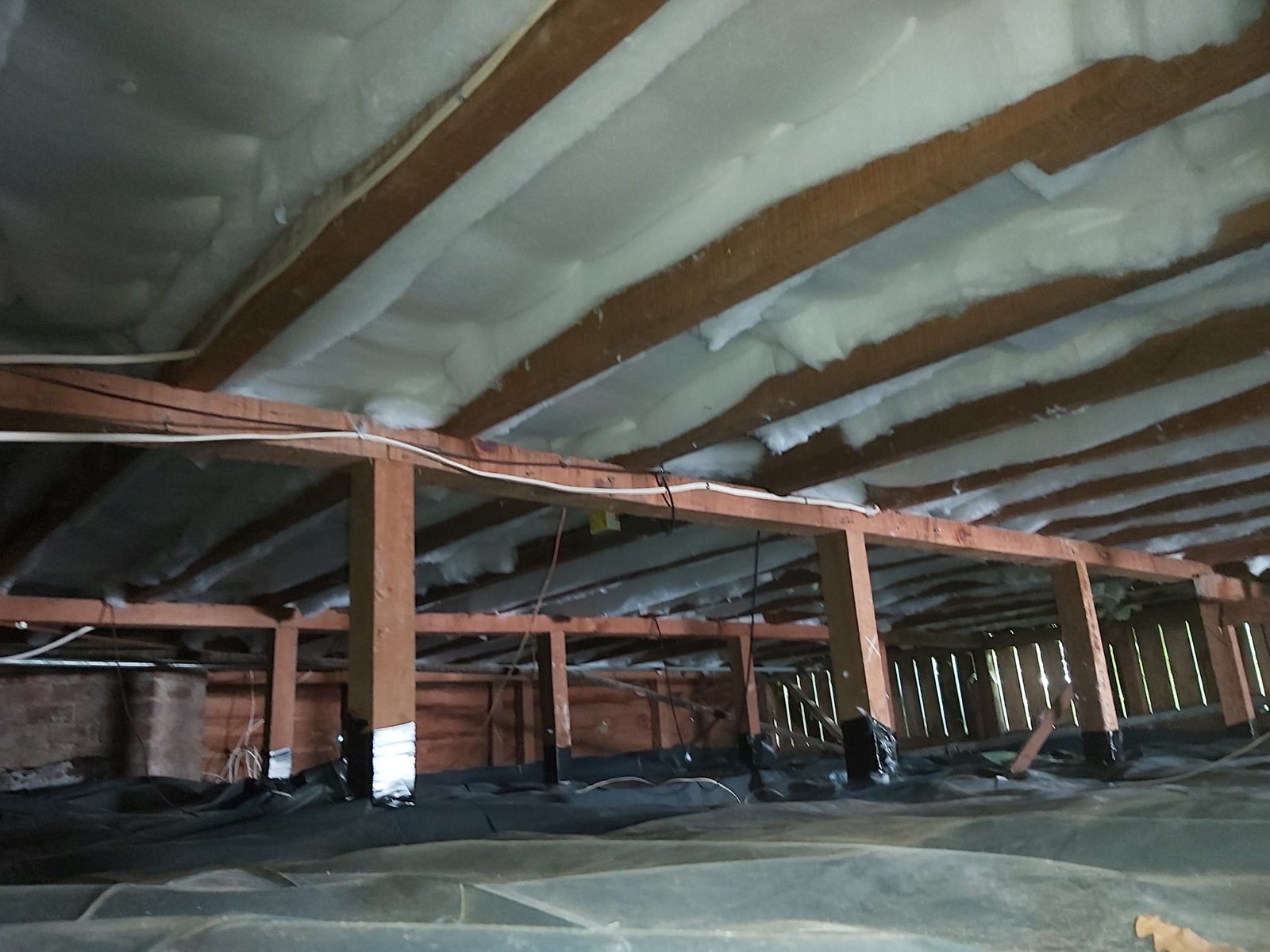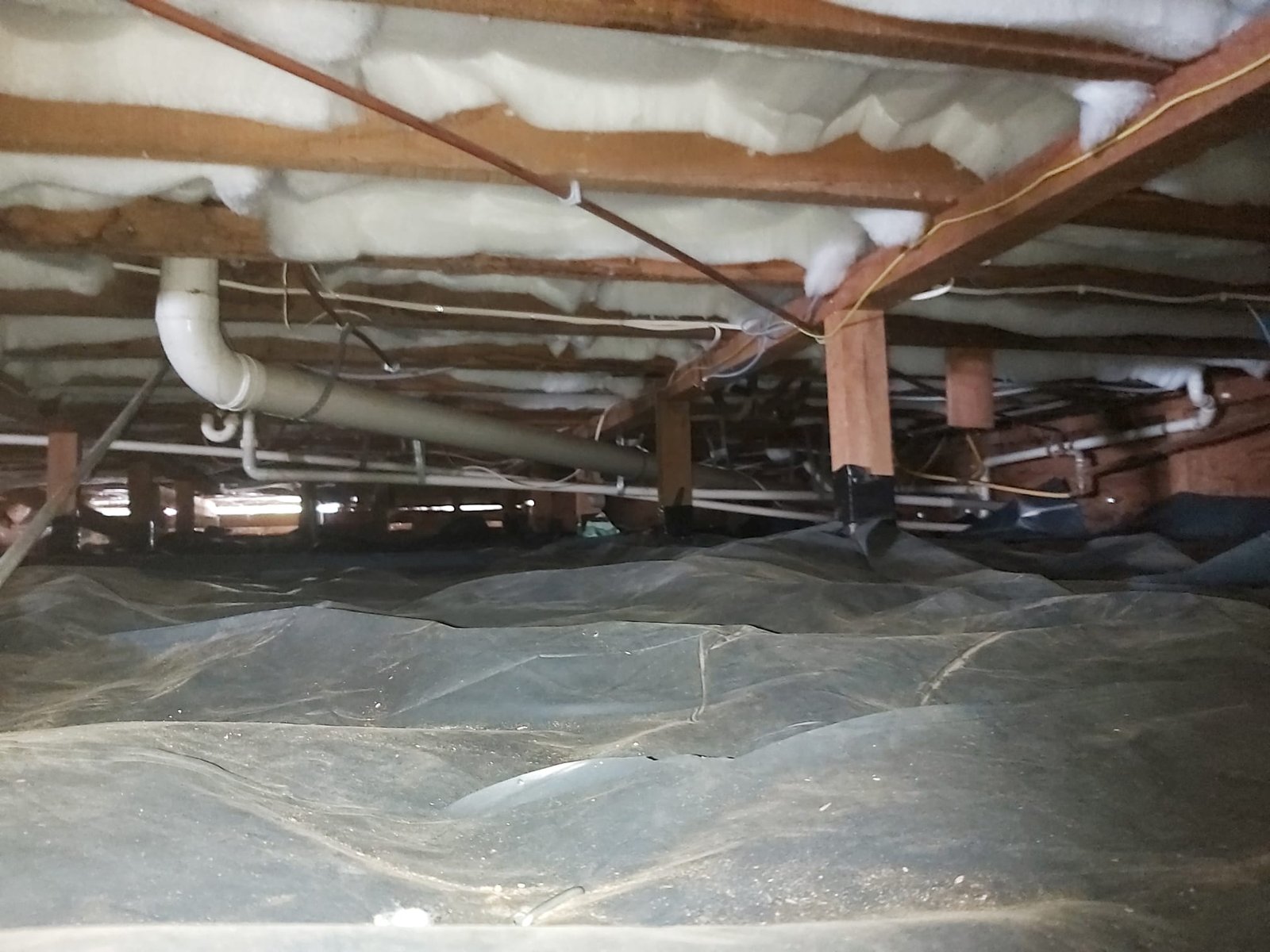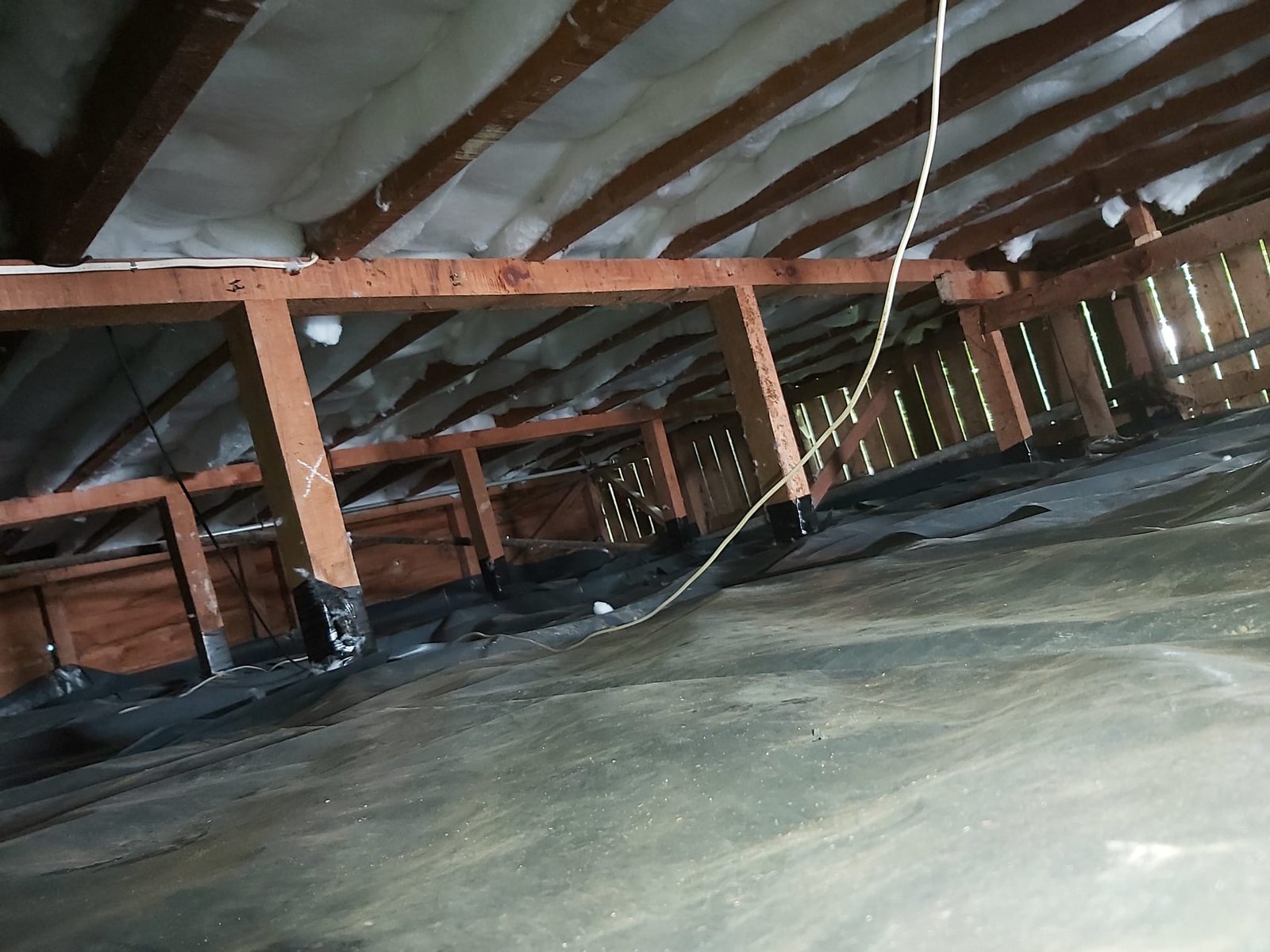 Meet the moisture (vapour) barrier.
The figures impress when you think about it. Even dry ground will produce 25 kg of water in a single day (!!!). For the 1.2 million New Zealand homes with a suspended timber floor, that's dampness that can go straight into your house!
Moisture barrier in rental properties.
It's no surprise that the Healthy Homes Standards for rental properties require you to install a ground moisture barrier. In other words, the vapour barrier should be in place for all rentals with an enclosed subfloor space.
Moisture barrier in your home.
In general, it makes sense to lay a moisture barrier to avoid 'rising damp' anyway – regardless if it is a rental property or your home.  After all, nobody wants a mouldy and unhealthy home for their whānau. So, make sure your underfloor insulation is also installed properly as the ground moisture barrier can't do the job just by itself.
MOISTURE BARRIER INSTALLATION WITH TOTAL HOUSE
Trust your moisture barrier installation to the experts at Total House.
The team members at Total House are committed to giving you a warmer, drier and more energy-efficient house. So, high-quality workmanship is just part of the range of services we offer. In case you are considering moisture barrier installation, have a chat with our Auckland or Wellington team about how we can help you.
Insulation product suppliers
House insulation enables you to potentially save up to $400 per year by using 50% less energy to heat your home. In fact, all our product brands are chosen for their quality. They are fire resistant, moisture resistant and reduce allergies. Moreover, the insulation products come with a 50-year manufacturer's warranty.
Total House installs home insulation from a number of leading insulation suppliers including:
High-quality glasswool underfloor and ceiling insulation that comes in a variety of R-values. Softer fibres reduce irritation when handling and fine fibres ensure equal distribution for better coverage.
New Zealand made polyester insulation including fibres made from recycled plastic bottles. Mammoth insulation is made from the same products as pillows and duvets. Ceiling blankets cover the entire area including joints.
Glasswool insulation made from recycled glass bottles and natural products including bio-based product bonding with no artificial dyes or added chemicals.
Made in New Zealand partly from recycled plastic, Greenstuf is suitable for asthma sufferers and has been accepted as a suitable product by Asthma New Zealand.